Esri Silver Business Partner, Sparrow Data Solutions, at the
Esri Silver Business Partner, Sparrow Data Solutions, at the 2019 International Esri User Conference
Sparrow will be at ESRIUC to share how they are using GIS / mapping technology to help non-profits with donor retention, engagement and acquisition.
SAN DIEGO - July 2, 2019 -- Sparrow Data Solutions is pleased to announce they will be participating at the 2019 International Esri User Conference (ESRIUC), July 8-12 in San Diego, CA. Sparrow Data's Martha Rodgers, who has recently returned from WASRAG's World Water Summit in Germany, will be sharing her experience and thoughts about Special Project Monitoring and Evaluation (M&E), in particular, enabled by using Esri's ArcGIS technology and solutions. Additionally, Sparrow Data will be exhibiting and can be found in the special projects area. Attendees are encouraged to connect with Sparrow Data to learn more about increasing donor engagement, retention and acquisition with GIS - the perpetual donation engine!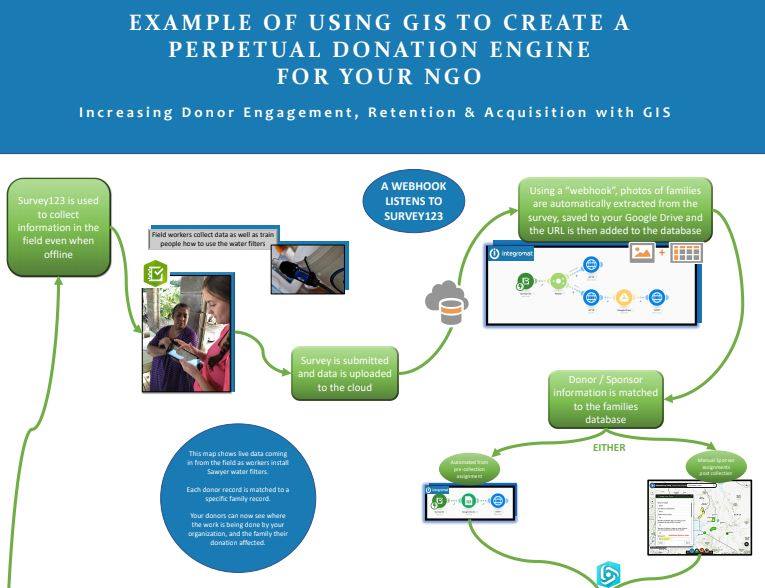 "Using technology to help non-profits build an Impact Statement that your donors will never forget"
Sparrow launched in 2018 in order to help non-profit organizations collect, process, and report their work to current and potential donors using specialized GIS tools. "We recognized the growing desire of many donors to not only see where their investments are being used but also, to visualize the outcomes of their...